11. Dezember 2013
Aus der Webseite Gateway to Hell
Aktion gegen AIR FRANCE:
Air France-KLM have a dirty secret they want to keep from the public. Hidden away in the cargo holds of their passenger planes are frightened monkeys, dogs, cats and other animals, all destined to die in cruel laboratory experiments.
Mehr…
:
Victories:
The Gateway to Hell strategy of targeting the transport and supply of animals has led to one of the most effective and successful anti-vivisection campaigns of recent years, with numerous successes in the struggle against the transportation of laboratory animals that is steadily bringing the vivisection industry to its knees. A list of the recent successes of this strategy can be found below:
Mehr…
.
.
Postkarte an AIR FRANCE, herausgegeben von stopvivisection.net und gatewaytohell.net: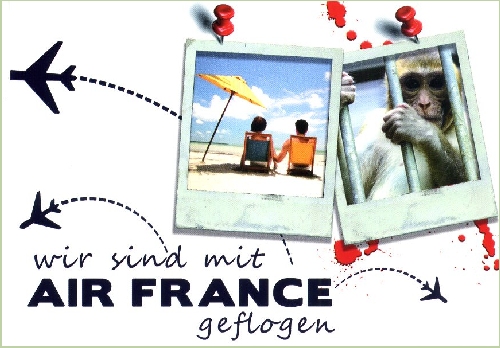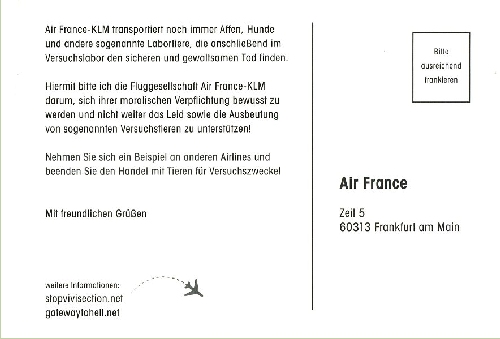 ---